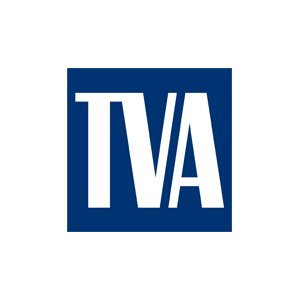 Each month, TEAM TN will feature its partners that make this initiative possible. Today, we're highlighting the Tennessee Valley Authority (TVA). TVA's Miles Biggs, Manager of Ecosystem Partnerships, Transformative Innovation – Innovation & Research, sat down with us for a brief Q&A.
Why is advanced mobility important to TVA?
Advanced mobility is a priority research and innovation area for TVA because we anticipate the transportation industry's continued transition toward electrification which supports our goal to reduce carbon emissions and results in fuel and maintenance cost savings for our customers. As individuals and commercial fleets begin to adopt electric vehicles (EVs), we are excited to help prepare for and enable that transition.
We also realize that the transition to advanced mobility represents a generational economic development opportunity for the state, which TVA is eager to support given our three-fold mission of energy provision, environmental stewardship, and economic development.
Why is TVA involved in TEAM TN?
If you look back at the history of TVA, we have a legacy of innovation and research – it's in our DNA. We are excited to contribute our active research efforts around our EV Evolution Innovation Initiative to this collective effort and bring additional research and demonstration activity to the Valley.
We want to support R&D for advanced mobility projects alongside fellow stakeholders to help us collectively begin to address critical questions related to advanced mobility. We're genuinely excited to be a part of TEAM TN.
What does TVA hope to achieve through TEAM TN?
Through our partnership with TEAM TN, we hope to encourage and support collaborative research that will fill some of our identified technology gaps related to advanced mobility.
What makes Tennessee the right state for TEAM TN?
Tennessee is the right state for an NSF Regional Innovation Engines Development Awards program focused on advanced mobility because of the stellar array of industry partners located in the state.

In looking at the advanced mobility value chain, Tennessee is fortunate to have key players every step of the way – from energy providers to fueling distributors, fleet operators, automotive OEMs, and OEM suppliers. Our state is uniquely positioned to leverage existing assets and grow this initiative in the advanced mobility space.